It is important to view each font pairing in full context to see how the fonts fit on a web page when it is full of text, buttons, forms, etc..
Each example below has a demo page. Click Image to view Demo Page
Boutique Fonts
You never know when you need to add a little style to your fonts. When used in the right context and design, using a font set such as the examples below can really step up your game. But as I mentioned, not always, so be careful, I have seen these miss-used on many website.
These do not have demo pages. Just the name of the font used has a header and footer example in the images below.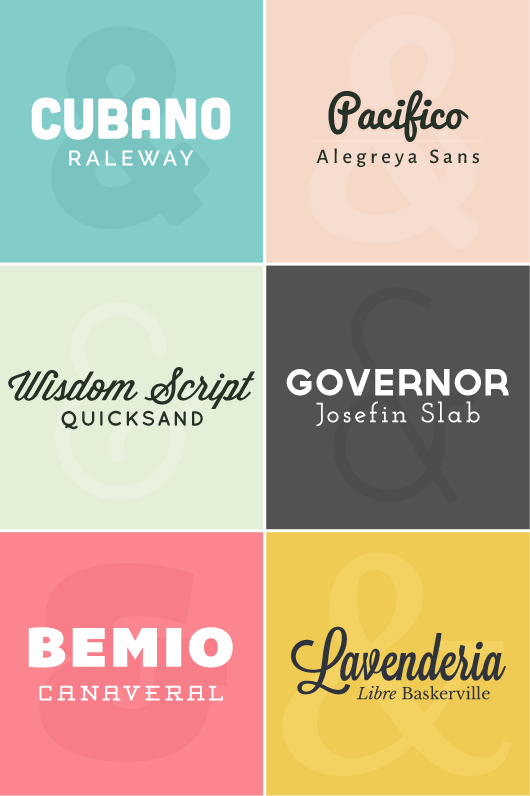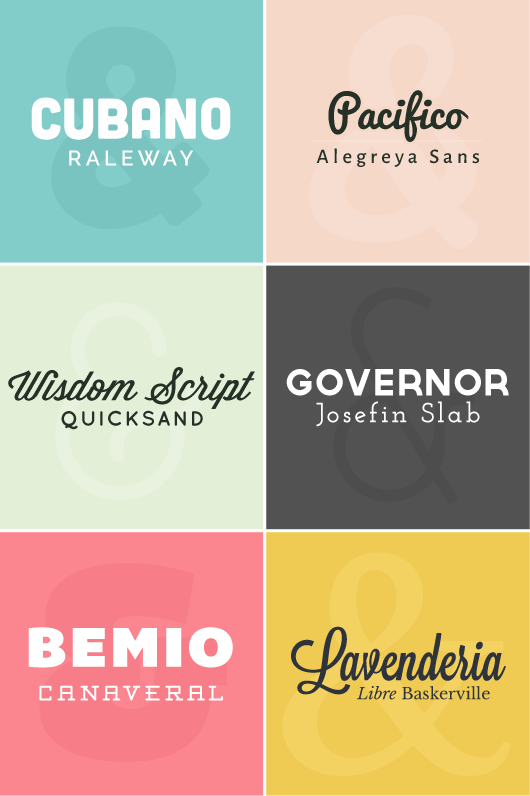 Legend/Description:
Larger Font = Used for Header Text
Smaller Font = Used for Content Text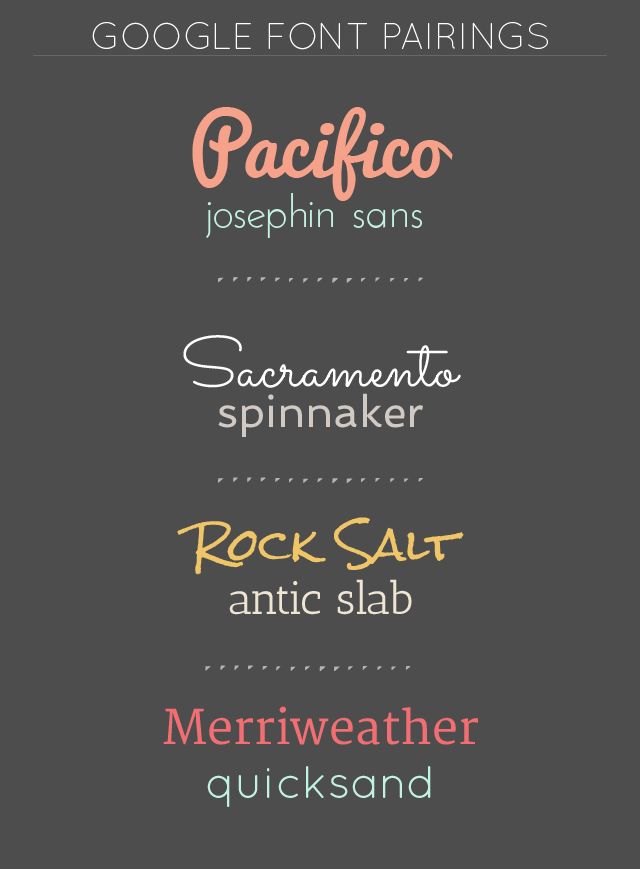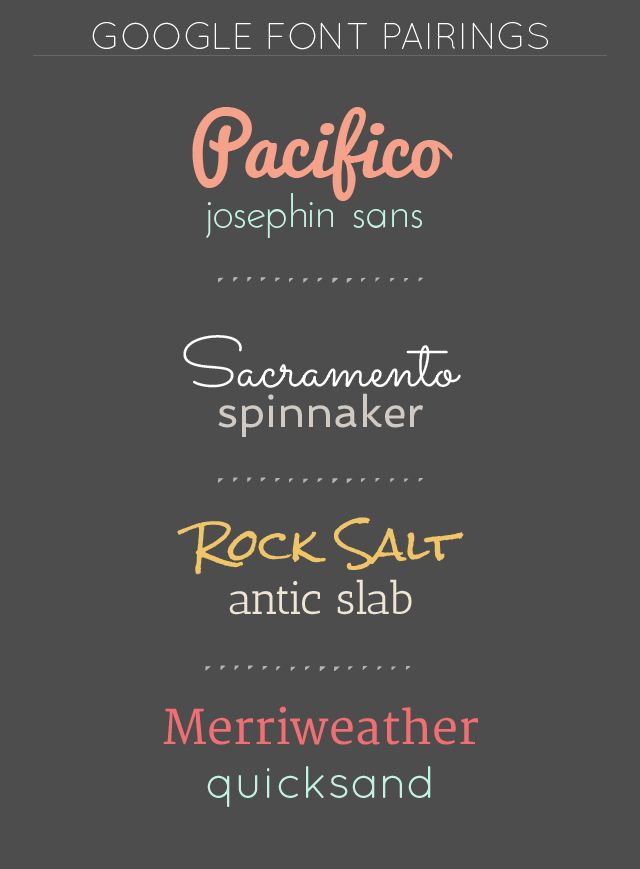 Font Name
From top down:
Pacifico & josephin sans
Sacramento & spinnaker
Rock Salt & antic slab
Merriweather & quicksand
Legend/Description:
Larger Font = Used for Header Text
Smaller Font = Used for Content Text