Check For Yourself!

click to verify FlyTimePerformance.Com passes Googles Mobility Test
(a new tab will open)
. This is important for both page ranking & search results. As of April 2016,
Google will NOT favor websites that do not pass this test.
The websites we build are verified with Googles Mobility Test. Additionally, this verifies that the site is
"Accessible Friendly" for both hearing and seeing impaired.
See for yourself, click here, we are proud to show off the hard work we put into each of our projects.
Description
I am honored and proud to present FlyTimePerformance.Com. This is a elegant, and beautiful website, a excellent example of social networking integration and how to use a website to promote your business or service.  This site is fully loaded and is an excellent example of using WordPress and Social Networking to drive business. More details and Client Primary Requirements are listed below.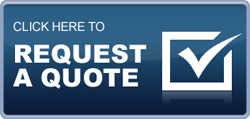 WebSite Designed By:
Noah T. Pinehurst

Clients Primary Requirements:
Video Library for uploaded YouTube videos
Intro Video click video to play
Image Gallery of Athletes
Appointment Scheduler
Mobile Friendly
Technologies Used:
PHP
MySQL
Apache
InkScape
Illustrator
JavaScript
PhotoShop
WordPress
SublimeText
Google Analytics